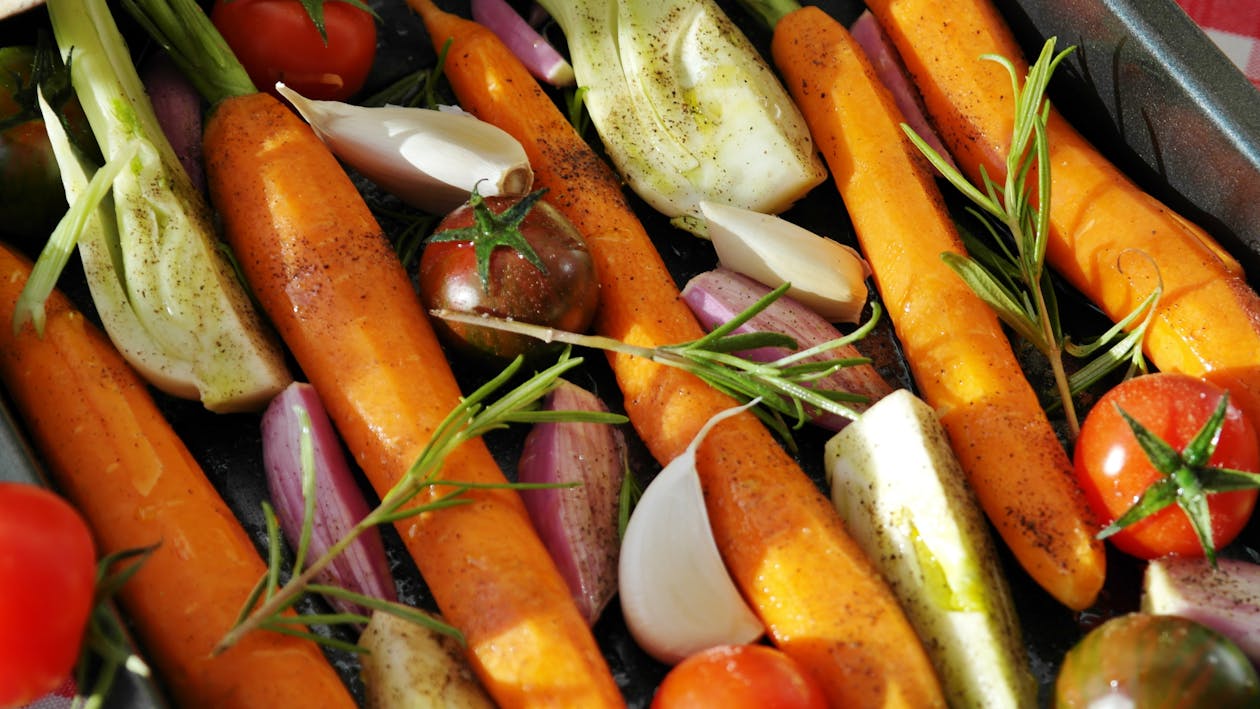 Do you ever have a few carrots leftover from a dish you made a week or two ago? Or a few roasted red peppers floating in a jar, hiding in the back of the fridge?
We'd be impressed if you didn't. The occasion is a perfect opportunity to upcycle food at home and use all those leftover vegetables to make a delicious dish!
We love using leftover carrots, cauliflower, roasted red peppers, and tomatoes. The variance in vegetables create unmatched flavor, texture, and thickness that plain tomato soup can rarely achieve. Adding raw cashews to this blended soup ensures you'll have a creamy, wonderful result as well.
To compliment that creamy soup, adding ReGrained Urban Garden Puffs is our favorite way to eat it too!
Ingredients:
1 tablespoon olive oil
5 cloves garlic
1 onion, chopped
1 28 ounce can diced tomatoes or tomato puree
¼ cup tomato paste
3-4 cups of vegetables, chopped into ½ inch chunks (carrots, cauliflower, celery, potato, turnips, roasted red peppers, etc)
1 teaspoon dried oregano
1 teaspoon dried basil
1/4 teaspoon red pepper flakes
2-4 cups broth (depending on preferred thickness of soup)
1/4 cup raw cashews
Directions:
1. Sauté onion and garlic in oil until translucent over medium heat, about 5 minutes.
2. Add herbs, salt, pepper, red pepper flakes, and tomato paste. Stir together.
3. Add the carrots and cauliflower and cook for a few more minutes.
4. Add tomato puree, broth, and cashews. Stir until combined.
5. Cook covered  until all the vegetables are very soft/fork tender over medium heat, about 20-30 minutes.
6. Blend in a high speed blender until very creamy.
7. Serve with Regrained Urban Garden Puffs.